How do you win an African Innovation award?  Let's ask mHITs!
Fresh from winning the 2014 African Mobile Financial Service (MFS) innovation of the year award at the Mondato Summit Africa in Johannesburg South Africa, mHITs CEO Harold Dimpel will share with us the road to victory in South Africa.  We'll hear about BuyPower Namibia, the winning entry that now represents a break-through in micro-billing for Africa.
Industry briefing: Beacons
Nope, not the lighting; we're talking about devices that can trigger location-based actions and features on smartphones. So what are these beacons and what exactly do they do?  How different are they from NFC tags?  And where do beacons fit in the iOs/ Android ecosystem?  To provide a beacons briefing on the night will be mNet's Andrew Banzas.  If you think you're an innovator or sitting on the cusp of mobile innovation, you wouldn't want to miss this!
Special thanks to our Mobile Monday Sponsors for this event: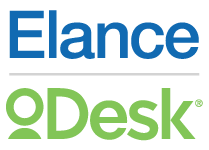 Build your startup faster with Elance and oDesk.
Find highly specialised skills from 8 million freelancers skilled in graphic design, programming, marketing and more.
Fast. Flexible. On-demand.
Get $50 free Elance Credit: https://www.elance.com/q/startup-australia
---
:: Mobile Monday Sydney will now meet at the innovation epicentre, Fishburners, 608 Harris St., Ultimo
:: Doors open at 6.30pm for 7pm start
Mobile Monday Sydney is held on the first monday evening from February to December as a networking event for the Sydney mobile industry. Mobile Monday Sydney is organised by Shane Williamson, Oliver Weidlich, Gia Villondo & Tim Parsons
E-mail us to get in touch with project presentation requests, sponsorship offers and speaking engagements
info@mobilemondaysydney.com