Nov 3rd @ The Hub Sydney
Next month, we have a fascinating dual-track event for you to be held at The Hub Sydney (101 William St, Darlinghurst NSW 2010), brought to you by Elance and Odesk.
First up, M-Learning
Our first speaker is Anthony Chung, Founder & Director of Mobile Learning, an Australian Educational Technology Startup focused on innovation that improves learning on mobile devices.
Mobile Learning specifically helps organisations create custom iPhone, iPad and Android apps that integrate with Moodle Learning Management System for Corporate Training, Higher Education, VET and K-12 students.
A graduate of Sydney Uni, Anthony's career has been inspired by the question 'How can Technology best serve Education?'
Next up, M-Security (Biometrics)
For this topic, we're delighted to be joined by Gilles Novel, who will talk about all the ways that mobile devices are increasingly being used for secure access via biometrics.
Gilles is Director of Digital Payments at Singtel Optus where he's responsible for the launch of various solutions addressing the digital economy space, such as mobile payment instruments for consumers and merchants.
Thanks to our sponsors!
Come along and hear some fascinating talks, in a unique venue – promises to be good fun with plenty of networking opportunities – thanks to our Mobile Monday Sponsors for this event: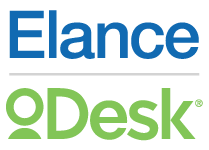 Build your startup faster with Elance and oDesk.
Find highly specialised skills from 8 million freelancers skilled in graphic design, programming, marketing and more.
Fast. Flexible. On-demand.
Get $50 free Elance Credit: https://www.elance.com/q/startup-australia