Nov 3rd @ The Hub Sydney
Ahhh Summer is finally here! For students a time of study, exams and longing for the beach. For the rest of us, perhaps a time for a spontaneous mobile purchase of music, movie tickets, and maybe even flights or a new set of threads? (Sorry students!)
So inspired, for Mobile Monday Sydney November we have a fascinating dual-track event for you to be held at The Hub Sydney (101 William St, Darlinghurst NSW 2010), brought to you by Elance and Odesk.
First up, M-Learning
Our first speaker is Anthony Chung, Founder & Director of Mobile Learning, an Australian EdTech (Educational Technology) startup focused on innovation that improves learning on mobile devices.
Mobile Learning specifically helps organisations create custom iPhone, iPad and Android apps that integrate with Moodle Learning Management System for Corporate Training, Higher Education, VET and K-12 students.
A graduate of Sydney Uni, Anthony's career has been inspired by the question 'How can Technology best serve Education?'
Next up, Mobility and Trust
For this topic, we're delighted to be joined by Gilles Novel, who will talk about all the ways that mobile devices are increasingly being used to provide trust within secure transactions – in particular via innovations like biometrics and wearables.
Gilles is Director of Digital Payments at Singtel Optus where he's responsible for the launch of various solutions addressing the digital economy space, such as mobile payment instruments for consumers and merchants.
Then, Play2Lead – (Gamified audience interaction through mobile)
Play2Lead is a an audience interaction platform that was founded by Theresa Lim and launched tis first product PointedQ in early 2014 – engaging audiences to participate through rewarding them with points for voting and correctly answering quiz questions – before, during and after events. Customers who have used Play2Lead's platform have achieved on average 85% engagement. PointedQ has been used at live sessions including Mumbrella, ViVID, Agile Australia, TEDx Ultimo etc, and are also starting to be used in online training and campaigns.
Audience members can also be rewarded instantly at the end of each poll or quiz through the delivery of a digital coupon, discount code etc. PointedQ also facilitates networking/community building through the real-time leaderboard/participant list – attendees can more easily discover and connect with each other via social media through the web app.
Play2Lead is also running private beta trials for its beacon networking app after first coming up with the concept of TechCrunch Hackathon in San Francisco late 2013.
Play2Lead was recently in the Top 20 of Sydstart (Australia's largest startup competition), after coming 2nd in Angelhack Sydney 2013 and finalist in Google Blackbox Australia 2014. For more information, contact us via email at info@play2lead.co or call +61 2 8091 3070.
Thanks to our sponsors!
Come along and hear some fascinating talks, in a unique venue – promises to be good fun with plenty of networking opportunities – thanks to our Mobile Monday Sponsors Elance and oDesk who have a terrific offer for us – see below.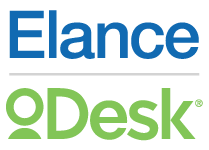 Build your startup faster with Elance and oDesk.
Find highly specialised skills from 8 million freelancers skilled in graphic design, programming, marketing and more.
Fast. Flexible. On-demand.
Get $50 free Elance Credit: https://www.elance.com/q/startup-australia